Toad in the Hole
by Rayonna P.
(St.Louis, MO, United States)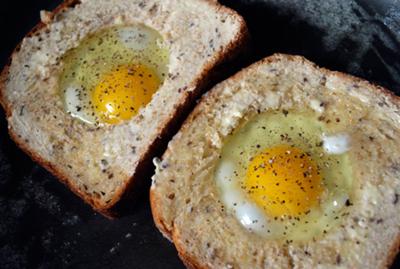 Kids can make this for breakfast. It's easy.


6 pieces of bread
6 eggs
salt(optional)
pepper(optional)
Get a skillet(pan)and cook the eggs sunny side-up on the stove. Put the bread in a toaster. Then when you're done cooking it cut a hole in the bread and then put the egg in the hole and serve.
Or you could just put the hole in the bread then put the bread on the skillet and then crack the egg in the hole. This way is simpler.