Sugary Peanut Butter Balls
by Lizzie Ross
(Kentucky, USA)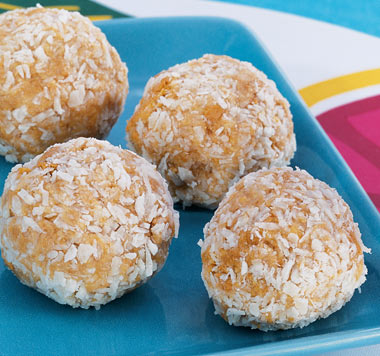 Make these quick and easy no-bake peanut butter balls.


What you'll need:
1 bag of powdered/crystal sugar or coconut shavings
1 loaf of white bread
1 jar of creamy peanut butter
1 small bowl of water
Instructions:
Get 1 piece of bread and remove the crust. Roll the bread into a small ball, then dip it into water so it will stick. Use a knife to roll peanut butter onto the bread.
Sprinkle the sugar or coconut shavings all over the ball,then freeze for 10-15 minutes. Take out and enjoy!