Snackie Hammie
by Shanice
(Canada)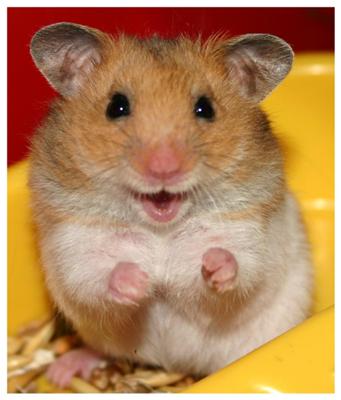 Who doesn't love to give their hamster the best treats? This is sooo simple and easy, you can get it right there in your kitchen!


Ingredients needed:
A Grape or slice of apple (depending on how much you want)
Spoonful of hamster food mix (dried fruit, nuts, seeds, etc.)
Teaspoon of peanut butter or honey
Step by Step Instructions:
1. Vertically slice the grape/apple in half (not all the way through!).
2. Try to scoop out a little from the inside of the fruit and stuff it with hamster food mix.
3. Use peanut butter/honey to "glue" it together!
There you go! Only use 1 per day!