Smoothie Surprise
by Shannon
(Kentucky, USA)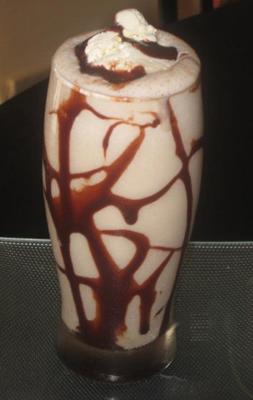 Hot fudge is the key to this smoothie surprise.




1 cup of hot fudge
1/2 cup of strawberries
1/2 cup of sugar
5 cups of ice
4 scoops of vanilla ice cream
1 tablespoon of vanilla

Mix ingredients in blender. Save a little bit of the hot fudge, then drizzle it into the glass before pouring the smoothie. Top with extra ice cream.
Join in and write your own page! It's easy to do. How? Simply click here to return to Submit your Favorite Recipe.