Raw Chocolate Milkshake for Chocolate Lovers
by Abdul Matynne
(NY, US)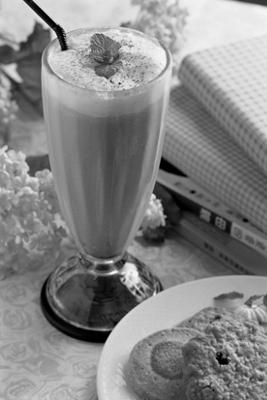 Raw Chocolate Milk Shake

If you want delicious, adequate energy-providing food which can be prepared quickly then raw chocolate milk shake is your choice. Well it's definitely for chocolate lovers who don't want to leave chocolate but want to lose weight.




Raw food is good for your health compared to cooked food. One of vital reasons for raw food being nutritious is that a larger amount of vitamins and other essential content of food are destroyed during the process of cooking.

For this recipe the ingredients you need to prepare a raw chocolate milkshake are easily available and can even be stored easily in our home. We can take advantage of consuming raw food items and avoiding the chances of getting obesity and other health disorders.

Ingredients:

One fresh banana and one frozen banana
Organic dates (quantity can be altered according to the taste)
1/2 of raw carob powder (try small amount first and add to taste)
1 teaspoon raw tahini
1 cup of water

The procedures of preparation are simple and it's ready in 2-3 minutes. You don't need to stay in kitchen for longer period. One moment you start preparation and the next moment it's almost done.

First cut the dates into smaller pieces. Then mix all the ingredients listed above properly.

You can control the taste by changing the quantity of some ingredients like tahini and raw carob powder. You can use other fruits as well, instead of using a teaspoon of tahini. It's really easy to prepare this dish and it takes no time at all. Many of us don't like raw food but I am sure that you are not going to leave this one.