Pumpkin Pudding With Raisins
by Nabela Aslam
(Muscat, Oman)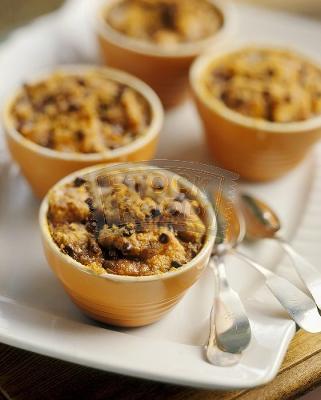 Bake this wonderfully delicious pumpkin pudding. Kids and adults alike will eat it up and want more.


Ingredients:
300 ml (10 ounces or 1 1/3 cup) milk
200 grams (7 ounces or 7 slices) bread
500 grams (17 ounces) pumpkin flesh, diced
1 vanilla pod, seeds scraped out
100 grams (3 1/2 ounces) raisins
2 eggs
150 grams (2/3 cup) sugar
icing sugar for dusting
Method:
Preheat the oven to 200C (400F) degrees.
Heat the milk and soften the bread in it. Steam the pumpkin flesh in colander above the milk.
Add the pumpkin and vanilla seeds to the milk-bread mixture and puree. Next add raisins. Beat the egg and the sugar until frothy and add to the pumpkin mixture.
Bake in a greased oven proof dish for 30-35 minutes and serve dusted with icing sugar.
Tips:
*Instead of vanilla pod, vanilla essence can be used.
*Some more dry fruits can be used for kids like sliced almonds and chopped cashews. This will increase the nutritive value of the pudding.
*Top up with some raisins while serving.