Mixed Chocolate Bars
by Lauren
(Bray, Wicklow, Ireland)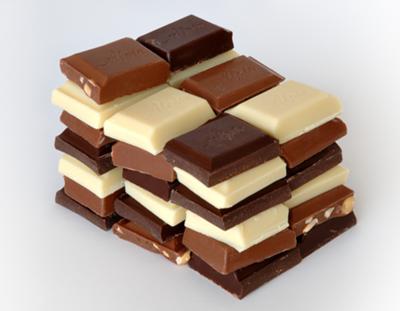 Mix milk or dark chocolate with white chocolate for a swirly dessert.


250g White Chocolate
250g Milk Chocolate (or if preferred dark chocolate)
Smarties (or M&M's) and little chocolates to decorate
Any size baking tray or plate (depending on how many you want to make)
1. Melt the milk chocolate in a glass bowl over a pot of boiling water on the hob.
2. Do the same with the white chocolate.
3. When the chocolate has melted fully (no lumps) pour about 4 blobs of milk chocolate spread out on the tray or plate. Then put 4 blobs of white chocolate beside each of them.
4. With a knife or cocktail stick swirl the two chocolates together.
5. Stick in the fridge until hard and solid. Then Enjoy!