Mango and Yogurt Smoothie
by Harry Wall
(Australia)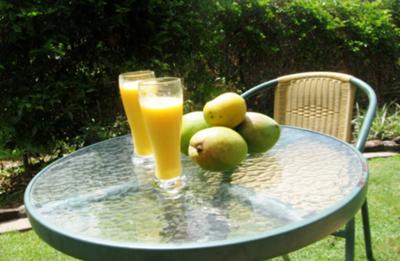 My mango smoothie
If you like mangoes, you'll love this yummy mango smoothie recipe.


Ingredients:
8 ice cubes
1 1/2 cups of frozen mango
2 cups of juice (you can use Mango and Orange, or Apple and Mango or just Mango juice itself)
5 tablespoons of vanilla yogurt
Method:
1. In the food processor put frozen mango and ice cubes and turn it on until it's in little chips of frozen mango and ice.
2. Then put the mango and ice into blender.
3. Add the juice and yogurt.
4. Turn on and blend.
5. To finish up serve in cups of your choice.
Serves 3 big cups or up to 10 little cups.