Lots 'o' Meat Cat Food
by Sarah Becking
(Ontario, Canada)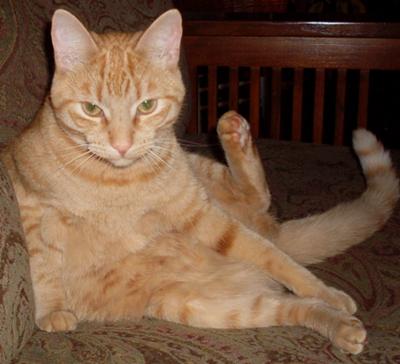 Kenny being lazy
My cat Kenny, an orange tabby, is spoiled rotten and loves this on special occassions. Hope your cats enjoy it as well!


1/4 cup cooked beef, shredded
1/4 cup of your choice of cooked fish
1/4 cup of cooked chicken
1/4 cup of cooked carrots
4 teaspoons of beef broth
1/8 cup boiled rice
Combine beef broth and rice. Add beef, fish, chicken and carrots.
Serve to your cat.