Keep An Eye Out Cupcakes
by Nancy Elliott
(Houston, Texas)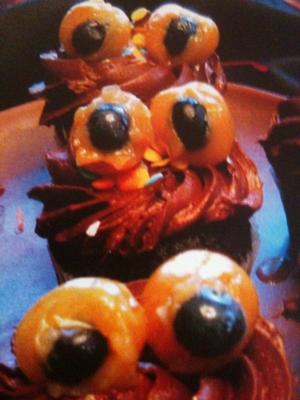 Keep An Eye Out Cupcakes
I was trying to come up with something fun yet creepy for a Halloween, and this did the trick!


To make these gruesome cupcakes, start with your favorite cupcake recipe. Spread or pipe a generous amount of your favorite frosting on top of the cupcakes. To make the eyeballs, insert a fresh blueberry into a canned Queen Anne pitted cherry. Place two "eyeballs" on top of each cupcake and serve! Gross!
Return to Winning Halloween Recipes.