Hamster Treat
by Alexa Widicour
(Ontario, Canada)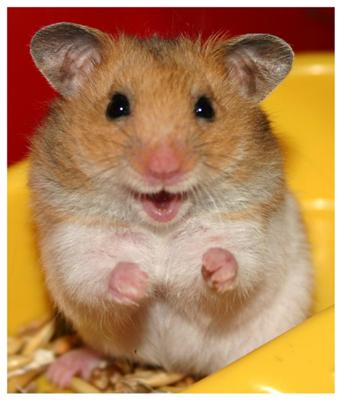 dog treat


peanut butter (sugar free)
cheese, shredded
Cheerios cereal
apple, thinly sliced
carrot, shredded
1. Take a dog treat and put about 1 cm line of Organic or sugar free peanut butter.
2. Put 3 strings of shredded cheese on.
3. Add some Cheerios and thin apple slices.
4. Add tiny amount of shredded carrots.
Note: Peanut butter in hamster's mouth can cause choking. Warning: give once every 1-2 months.