Hammie B-day Cake
by Anonymous Hamster Lover
(USA)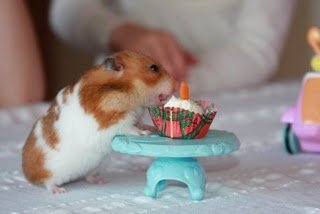 Make a cute little birthday cake for your pet hamster.


1 Cheerio
peanut butter
nuts (or bird seed)
Smear peanut butter over Cheerio then top with nuts. It's very simple and your furry friend will love it - that's what counts!
Join in and write your own page! It's easy to do. How? Simply click here to return to Submit your Favorite Recipe.