Fourth of July Cup Cakes
by Sabrina
(Longwood, FL, USA)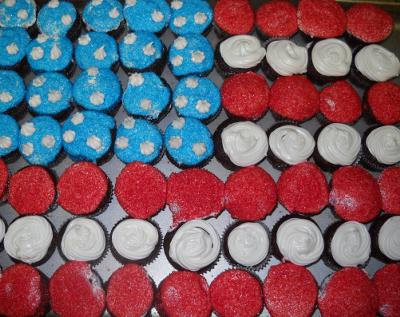 American flag cup cakes
We served this recipe on Memorial Day but you can make it on the 4th of July too. it was gone in two seconds.


2 boxes of CHOCOLATE or VANILLA cup cake mix
5 tablespoons of red sprinkles
5 tablespoons of blue sprinkles
2 cups of vanilla icing
1. Make the cupcakes.
2. Dip all cupcakes in icing.
3. Dip and sprinkle all the cupcakes according to the American flag.