Every Day Smoothie
by Carly
(Regina, Canada)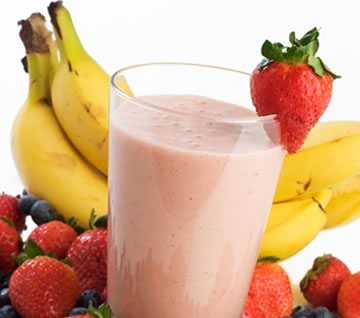 Smoothie I made last year.
I am Carly R. and I came up with this smoothie recipe after I came back from war in Afghanistan. The village people would drink smoothies as if it were their job. So I decided to follow their footsteps and make smoothies daily.


You will need:
1 banana
frozen fruit
crushed ice (optional - makes smoothie thicker)
milk
orange juice
yogurt (1 small carton will work)
Note: The amount of each ingredient can change depending on your taste buds. The changes you make will only effect the consistency of the smoothie.
Instructions:
Blend each item together in a blender. Look for an even texture (no lumps). Pour into glass right away and enjoy.