Embutido
by Aubrey Marie Inoc, Age 12
(Cebu City, Philippines)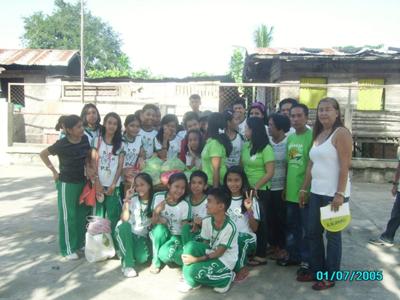 Try this delicious Filipino recipe.

INGREDIENTS:

1 kilo ground pork
6 pieces chorizo (Spanish sausage)
2 tall cans Vienna sausage
8-10 eggs
1 teaspoon vetsin
1 pan de monay (optional)
1 cup raisins
1 cup chopped sweet mixed pickles
1 can pimiento
carrots,bell pepper,celery,salt and pepper

PROCEDURE:

1. Chop sausage and chorizo and mix w/ ground pork.
2. Add remaining ingredients except boiled eggs and Vienna sausage.
3. Place in the center strips of pimiento boiled eggs. Add Vienna sausage.
4. Wrap in buttered aluminum foil. Steam for about 30 minutes. Open wrapper and continue baking until golden brown.

Try It!
Join in and write your own page! It's easy to do. How? Simply click here to return to Submit your Favorite Recipe.