Egg and Bacon Pie
by Rachel Upton
(Christchurch, New Zealand)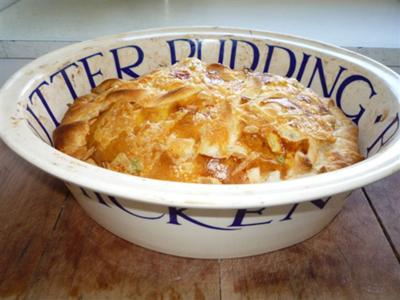 Bacon and Egg Pie
Makes a deep rustic yummy pie.


Ingredients:
Ready Rolled Flaky Pastry
1 Dozen Eggs
6 Chopped Bacon Rashes (cooked and crispy)
1/4 Finely Chopped Onion
Grated Cheese
Grease a pie dish and line sides and base with pastry (I roll my pastry thinner). Prick pastry with fork all over.
Put in 4 beaten eggs, and some chopped bacon. Then drop in four whole eggs, swirl and break yolks with fork.
Add more bacon and sprinkle onion, then add the last four eggs beaten. Add sliced tomato now on top if you like. Then I lay a couple of strips of twisted pastry over the top and sprinkle over the grated cheese.
Cook until golden about 200C (400F) degrees, takes about 15-30 minutes.