Easy Chai Cookies
by Maiah A
(Eugene, OR, USA)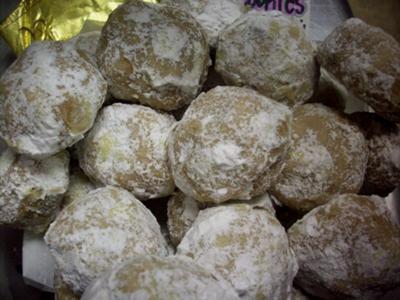 Chai Cookies
Great texture and spicy sweet taste. These Chai cookies were created when I was craving to recreate the taste of Chai tea. They are easy and fun to make, and best of all, vegan! Great for kids or adults alike who would like a sweet treat that doesn't contain allergens like dairy or eggs.


Ingredients:
2 sticks nondairy margarine or butter (such as Earth Balance vegan buttery stix)
1/2 cup granulated sugar
2 teaspoons pure vanilla extract
2 cups all-purpose flour
1 1/2 teaspoons cardamom
1 1/4 teaspoon cinnamon
1 teaspoon cloves
1 teaspoon ginger
1/4 teaspoon salt
1 cup powdered sugar
Preheat oven to 350F (180C). Grease several cookie sheets with nonstick spray.
Mix butter and sugar until creamy. Add in flour, spices and salt. Roll into desired sized balls (I like to do 1 or 2 tablespoon-sized balls).
Space out on the sheet and bake 12-15 minutes or until golden. Let cool on the sheets for 5 minutes, then roll each ball in powdered sugar.
When baking with kids, they can assist under supervision, or just roll the warm cookies in the powdered sugar (which is the best part!)