Easy Beef Casserole
by Minni Adams
(Florida, USA)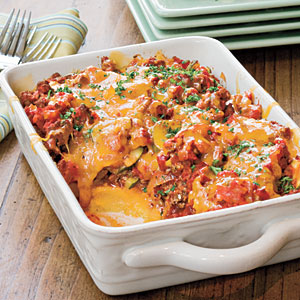 A no-fuss recipe for a hearty beef casserole.


1 cup of beef, cooked (ground beef or cubed)
1/4 cup of no-salt gravy
1/2 cup of mashed potatoes, no salt
shredded carrots
2 tablespoons of flour
1/4 cup of water
shredded cheese
Mix everything together as long as needed. Put in an oven safe bowl. Sprinkle cheese on top. Bake for 5 minutes in a hot oven and serve. Optional: sprinkle parsley flakes on top.
WARNING: Do not cook gravy before adding to mixture.