Choco Caramel Delight
by Sumona
(New Delhi, Delhi, India)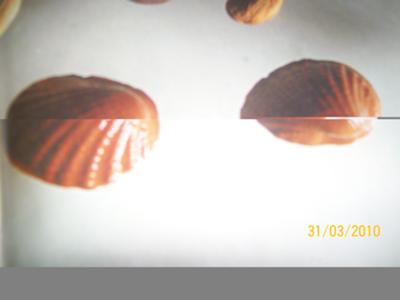 choco caramel delight shells
This is a very exotic and time-saving recipe for me. I extremely enjoy this recipe because after serving the dish, I enjoy getting a large number of compliments. Yahoo! I AM LOVING IT!


Ingredients:
500 grams dark chocolate or milk chocolate slab
150 grams cashew nuts
150 grams sugar
20 grams butter
Method:
1. Roast the cashew nuts in the oven, making crispy, and crumble the nuts when they cool.
2. Over a low flame take a sauce pan and add sugar, then melt. When it becomes a light golden color, add butter and crumbled cashew nuts into the melted sugar. Mix together.
3. Take a plate coated with butter, then spread the caramelized nuts on it. Cut into little pieces when it becomes cool.
4. Now cut the chocolate slab and heat in the microwave oven till it becomes well melted. Stir well to make a fine paste.
5. Add caramelized nuts into the chocolate paste and mix together firmly.
6. Now spoon the mixture into mold and refrigerate for 3 hours.
7. When it cools, fold the choco caramel delight into the foil.
Now your delicious choco caramel delight is
ready.