Bunny Treat
by Mobeen
(Birmingham, United Kingdom)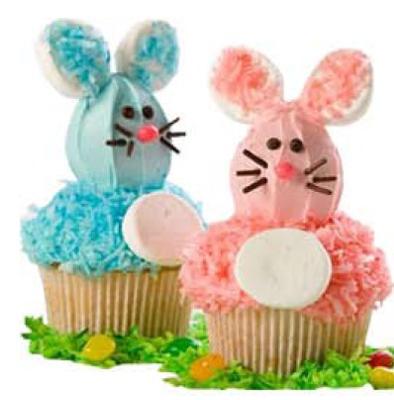 Enjoy this Bunny Treat!!!


Ingredients:
Fairy cake
Icing (optional like chocolate,strawberry)
Chocolate sprinkle (shaped as a circle)
Circle sweet
Sweet shaped as a bunny
Salad
Easter eggs
Colored sprinkles (blue or pink)
Pink circle sweet
Instructions:
1. First get hold of a fairy cake.
2. Then get sweet shaped as a bunny and dip it in the fairy cake.
3. Then add blue sprinkles in the ear and on the bun.
4. Then get chocolate sprinkle(shaped as a circle) for the eyes.
5. Then pink circle sweet for the nose.
6. Then add long sprinkles for the mustache.
7. Then add circle sweet in the body for the bunny
8. Then place it on a plate.
9. Then add salad around the bunny treat.
10. Then on top of the salad add Easter eggs.