Berrylicious Smoothie
by Chryssi
(Arizona, USA)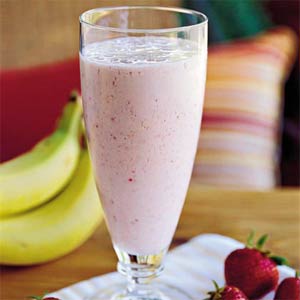 Here is my Berrylicious Smoothie!
Healthy and delicious smoothie that is easy for kids to make.


You Will Need:
10 strawberries
1 strawberry-banana yogurt
Vanilla Ice-Cream
Cinnamon Powder
Brown Sugar (White will do but brown is a healthier substitute)
Vanilla Extract
1 Banana of any size
Milk
Juice to taste
Put all of your ingredients in the blender (You can mess with the quantity of how many there are if you like. :)
Add sweeteners to taste and Voila!
You have the perfect Berrrylicious Smoothie!
Enjoy! ;) :)