Backyard BBQ Spaghetti
by Michele Glauser
(High Point, NC, USA)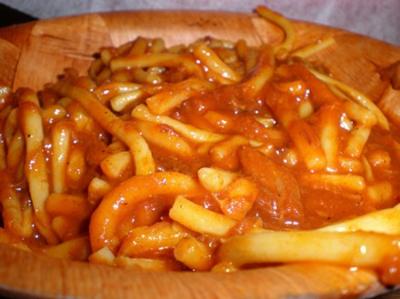 MMM...BBQ Spaghetti
One night I was skimming through the leftovers I had in the fridge. I had some pork and leftover spaghetti...so I thought, "We all love BBQ and we all love spaghetti so why wouldn't it be good together?" After a few alterations I came up with this great noodle recipe! We all love it!


Ingredients:
1 tablespoon olive oil
1 small green bell pepper, chopped
1/2 yellow onion, finely chopped
1 tablespoon garlic salt
3 1/2 cups of your favorite BBQ sauce
1 pound pork, beef, or chicken, cooked and chopped into bite-size pieces(or whatever you have leftover)
1 pound spaghetti
In a large skillet, heat olive oil over medium heat. Saute the pepper and onion until softened, 1 to 2 minutes. Stir in the garlic salt. Add the BBQ sauce and bring to a boil. Reduce the heat to a low simmer and add the chopped meat.
Meanwhile, fill a large pot with water and bring to boil. Season liberally with salt and add spaghetti. Cook until al dente (firm but not hard), about 7 minutes, and drain. Toss with sauce.